Schedule a time with our Revenue Management Experts to see the # 1 Dynamic Pricing Tool for Booking.com, Airbnb and Vrbo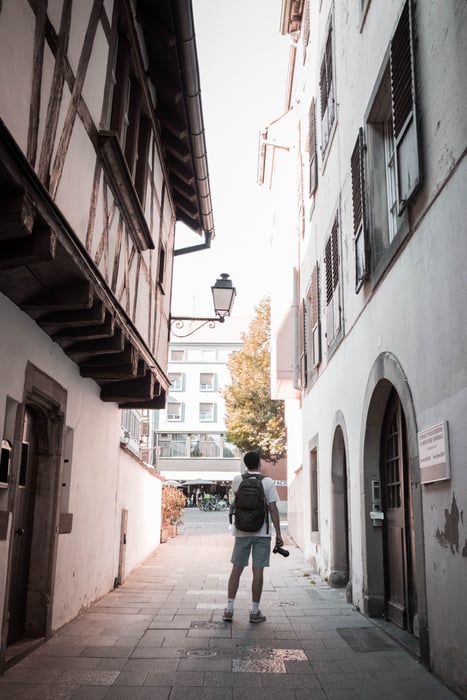 Thousands of short-term rental owners and agencies like you trust Beyond to help them get, grow, and keep revenue.
Request a demo to see how Beyond's industry-leading technology helps you to:
Take the guesswork out of pricing

Maximize revenue and occupancy

Take control of your business and your success

Easily manage pricing for your portfolio of properties, regardless of size
Beyond Helps Take the Guesswork Out of Pricing
Enterprise-grade technology built from the ground up to help you maximize rental revenue and occupancy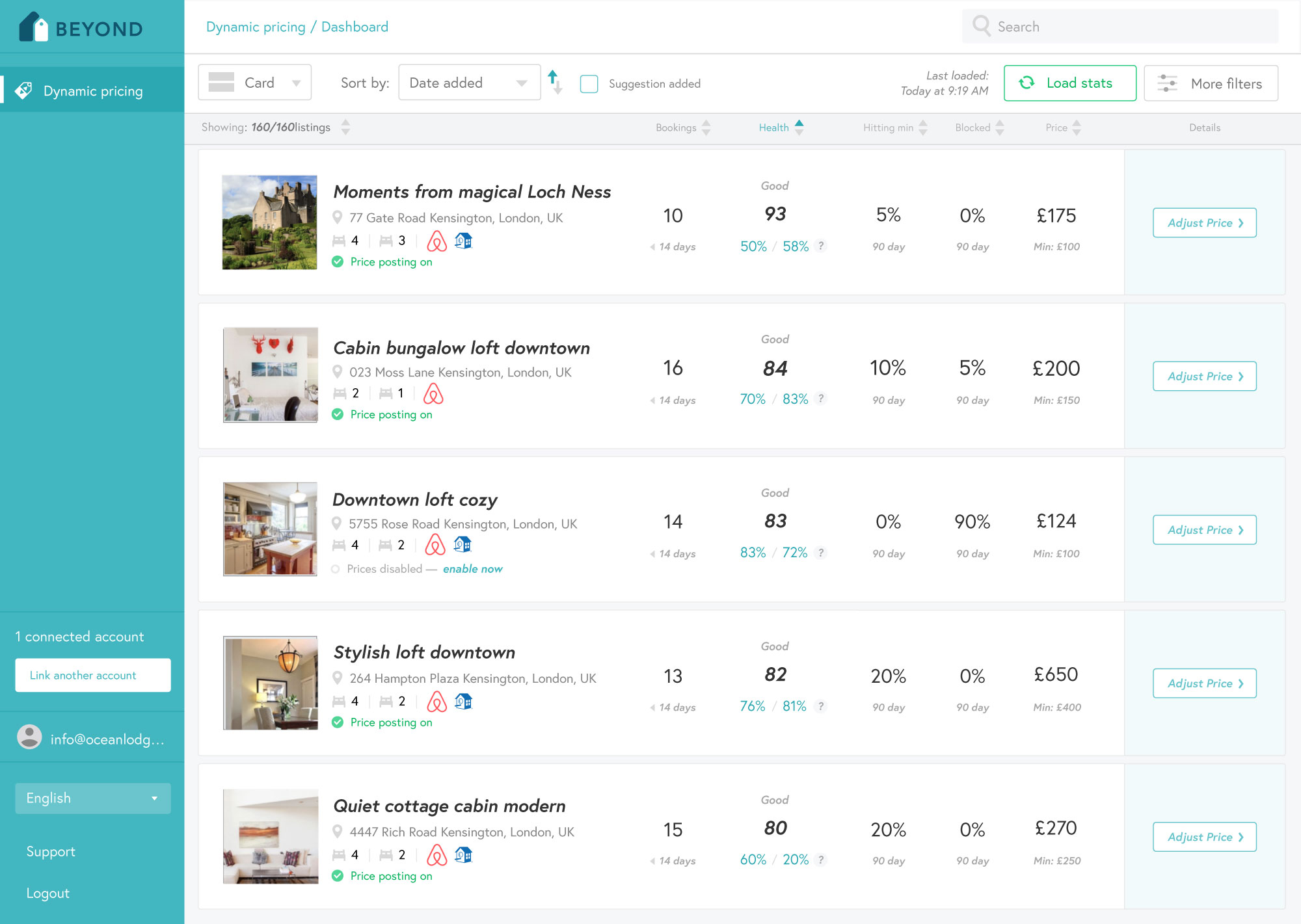 Our partners have seen as much as a 40% increase in booking
revenue by leveraging the tools on our platform.
"Beyond has really helped us deal with the sudden surge in demand and led to significant increases in revenue for us as an agency and our holiday cottage owners."
⭐⭐⭐⭐⭐
-Gwion L., Owner/Director of Dioni Holiday Cottages
"Beyond has helped us achieve better results than other dynamic pricing tools we have used in the past. The team is very helpful and the tool very intuitive. We would recommend it if you are a vacation rental business and want to scale up."
⭐⭐⭐⭐⭐
"Big time saver and has proved invaluable for such an uncertain market due to COVID, if we did not use this pricing software we would be very reactive instead of proactive to the market and second guess our pricing decisions. This is why we went with Beyond over others."
⭐⭐⭐⭐⭐
- Chris S., Manager
Stays York
World-Class Customer Service and Dedicated
Revenue Management Analysts
We are just as proud of the customer service we provide as the tools we build. Our team of revenue management analysts is the largest in the industry and they are intimately familiar with the markets they oversee. They launch each market individually and proactively manage pricing based on the unique factors in those markets.

You can not only count on our amazing tools, but also on the dedicated support of industry experts who are with you every step of the way.
Beyond Customises Based on Your Needs
We have the experience to integrate with sites like Airbnb, Vrbo, and Booking.com, and the expertise to build custom PMS integrations like SuperControl, Guesty, and Kigo.

Whatever needs you have, Beyond is here to meet them.