# 1 Dynamic Pricing Tool for Track PMS
Thousands of short-term rental owners and managers like you trust Beyond to price more than 340,000 properties around the world.
REQUEST A DEMO

Take the Guesswork Out of Pricing
Beyond utilizes a dynamic pricing algorithm that automatically positions your properties to be booked at the best price at the right time.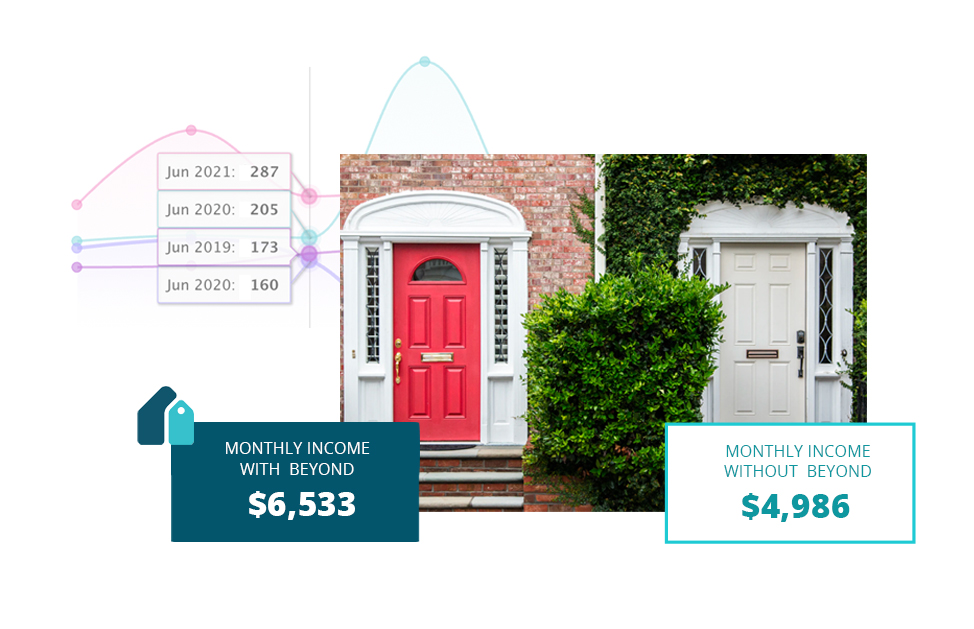 Don't Just Take Our Word For It,
See What Our Customers Say
"Service and accuracy of getting the pricing right is excellent and by far superior to other similar systems. Beyond stays on top of the market plan to ensure your pricing is always optimal. We have tried some of the other similar companies, and would definitely recommend beyond Pricing to anyone that is on the fence."
Johan L,
General Manager, Eden Crest Vacation Rentals

"Working with Beyond takes the stress out of worrying about our rates, the algorithm keeps us competitive and the data lets us make insightful adjustments. Our homes on Beyond Pricing well out perform the homes we manually price. And the staff and support are helpful and responsive."
Alline A.
General Manager, Telluride Rentals


"The reason we decided to go with Beyond was not only because of the technology, but the people...And on top of the amazing customer service, we've been able to directly grow our revenue by about 15%, thanks to our partnership with Beyond."


Jim D.
President, Best Beach Getaway


12%
MORE OCCUPANCY

21%
MORE RESERVATIONS

15%
MORE REVENUE
Daily Prices Optimized with AI and Location-Specific Signals
The algorithm uses millions of data points and factors to calculate each optimal daily price, including seasonality, day of the week, local events, and demand.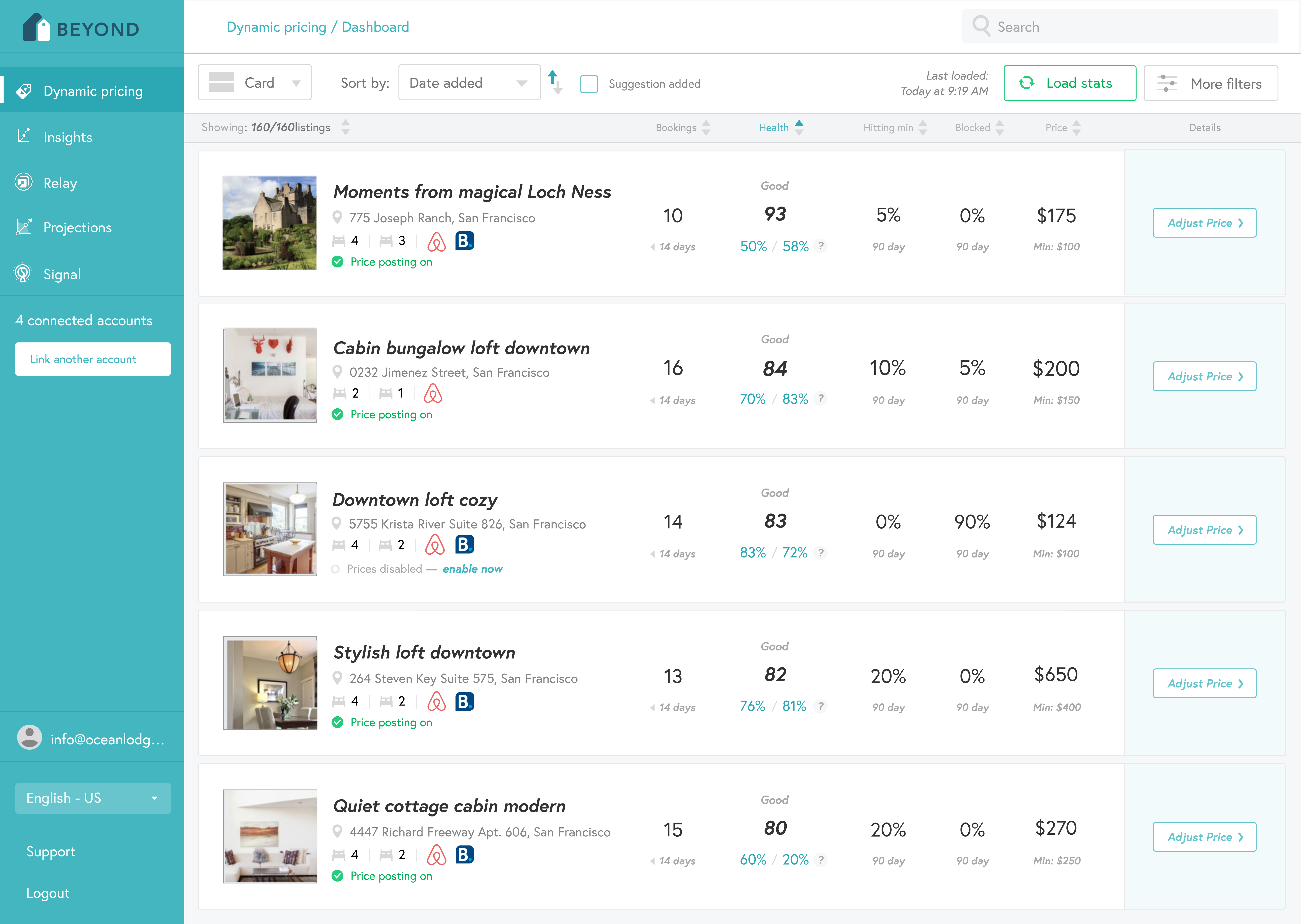 We Are With You at Every Step of the Way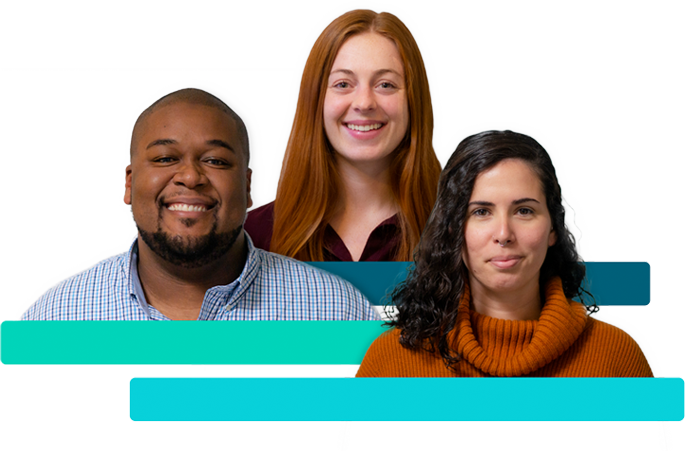 We are just as proud of the customer service we provide as the tools we build. Our team of revenue management experts is the largest in the industry and they are intimately familiar with the markets they oversee. They launch each market individually and proactively manage pricing based on the unique factors in those markets.
You can count on the dedicated support of industryexperts who are with you every step of the way.
REQUEST A DEMO
Beyond Customizes Based on Your Needs
#1 Dynamic Pricing solution for sites like Airbnb, Vrbo, and many more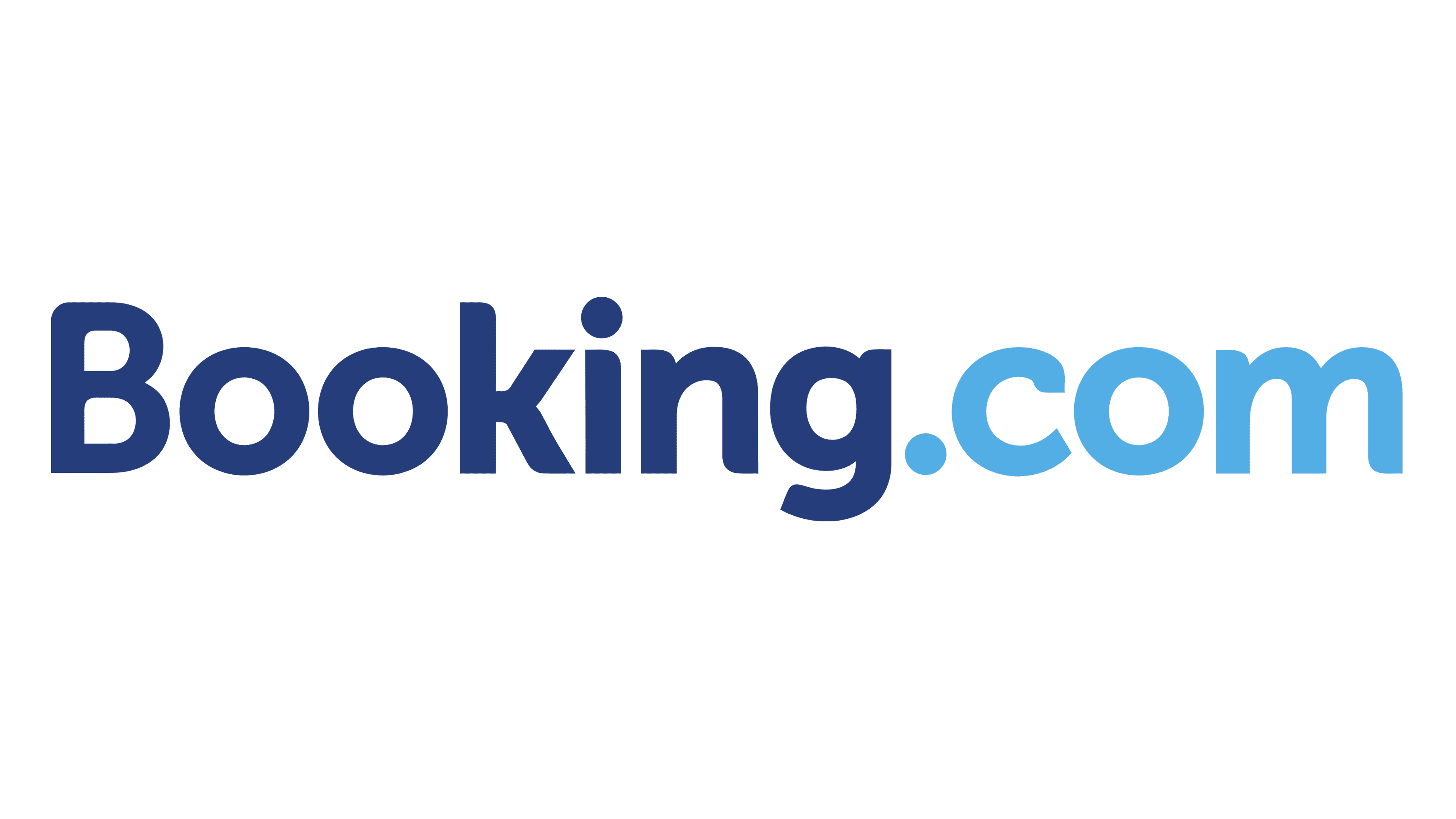 Copyright © 2021 Beyond. All Rights Reserved.