FREE BUYER'S GUIDE
Dynamic Pricing Buyer's Guide for Short-term Vacation Rentals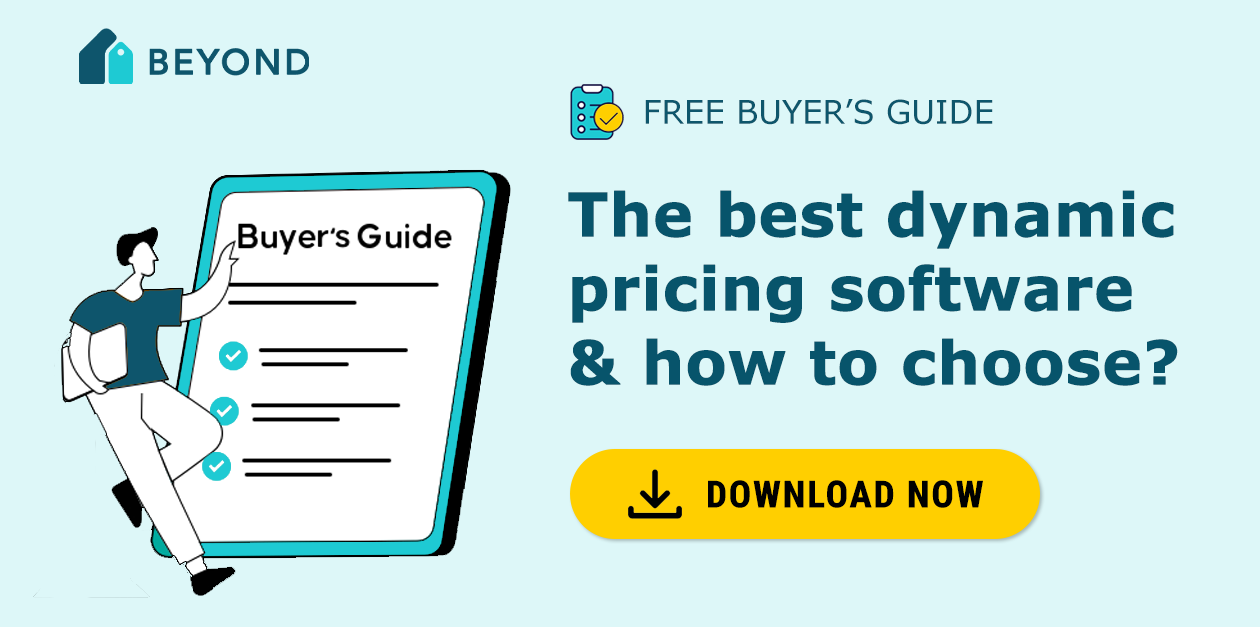 How to choose the right dynamic pricing software for your short-term rental management business.
Most businesses in the travel industry, from airlines to hotels, use dynamic pricing to increase profits—and vacation rentals are no exception.
Property managers who adopt dynamic pricing report an increase in profits of 10-40%.
Done correctly, dynamic pricing can automate hours of manual work, maximize the performance of your portfolio, improve owner retention, and give you a competitive edge within your local markets.
Our buyer's guide details the most important factors when considering, evaluating, and selecting the best-performing dynamic pricing software for your short-term rental management business.
Download our free buyer's guide to:
Know when is the right time to buy — plus how to sell the idea to your owners
See a checklist of must-have features that deliver the best ROI
Learn the 10 red flags to avoid in a potential solution
Understand how dynamic pricing fits into your broader revenue management strategy
Thousands of property managers trust Beyond
Dynamic pricing is something we've done in-house for quite a while, but no one could keep up with the accuracy and flexibility of Beyond Pricing. They've helped us raise the bar on what should be expected from a vacation rental manager in our area.
Beyond pricing takes a complex issue for vacation rental managers and made it simple AND better. Once implemented we saw an increase in our bookings and peak-season revenue. And it has attracted new clients. Win Win WIN!
Beyond has maximized our investors' profitability and limited vacancy. This has all been done while saving me time to focus on growing our business. There are no more long hours evaluating the rate bands to ensure they are correct for every unit.
Watch 3-minute product tour of Beyond
See how easy it is to get started with this short overview of what Beyond has to offer you. Discover how this best-in-class revenue management solution automates your pricing strategy to increase your revenue, occupancy & bookings.