Beyond's seamless new integration with IGMS was built to help you increase revenue and get time back in your day. Schedule a demo with a Beyond Revenue Management expert today to see how Beyond can help you.

What to expect:

✔️ Dynamic Pricing 101
Learn how easy-to-use tools can help price your rentals based on market demand, saving you time & earning better returns.

✔️ Access to Market Data
See what occupancy, pricing and competitors look like and how you compare.

✔️ No pressure
Our revenue management experts are here to help. No gimmicks.
Do you have 1-10 listings? Start a free 30-day trial today — no credit card required.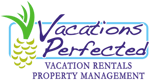 "Beyond takes the guesswork out of pricing and increases confidence with our customers that we are nimble enough to adapt to market volatility."
- Eugene Claseman, VP of Operations
Vacation Rentals Property Management

"We didn't have to wait very long for the first results. In our first full month we already saw an increase in occupancy with more than 10%."
⭐⭐⭐⭐
- Dennis Goedheid, CEO
Casiola


"Our goal is to operate as efficiently as possible while reinventing the way we deliver customer service. Partnering with Beyond lets us spend more time focused on those areas that separate us in the market."
- Chuck Steeg, CEO
Luxury Gulf Rentals