Connecting your Account is quick and easy!
To connect your SuperControl account with Beyond Pricing please follow these steps:
1. If you are a new user, sign up for a Beyond Pricing account above and move to Step Two.
>> If you're an existing Beyond Pricing customer, email support@beyondpricing.com with your Client Key and ask us to connect your SuperControl account.
2. Log into your SuperControl Account and copy your Client Key. You can find your Client Key by going here and searching for "Your key".
3. Please click to "Enable" next to all properties to complete the connection. Once you are connected to Beyond Pricing you can decide which of these properties to sync prices for, but they must all be enabled to complete the connection.






Please note that any time you need/want to enable new properties you need to revisit

this page

and enable the specific property link.

4. Login to your Beyond Pricing account and you will be prompted to connect an account- click SuperControl.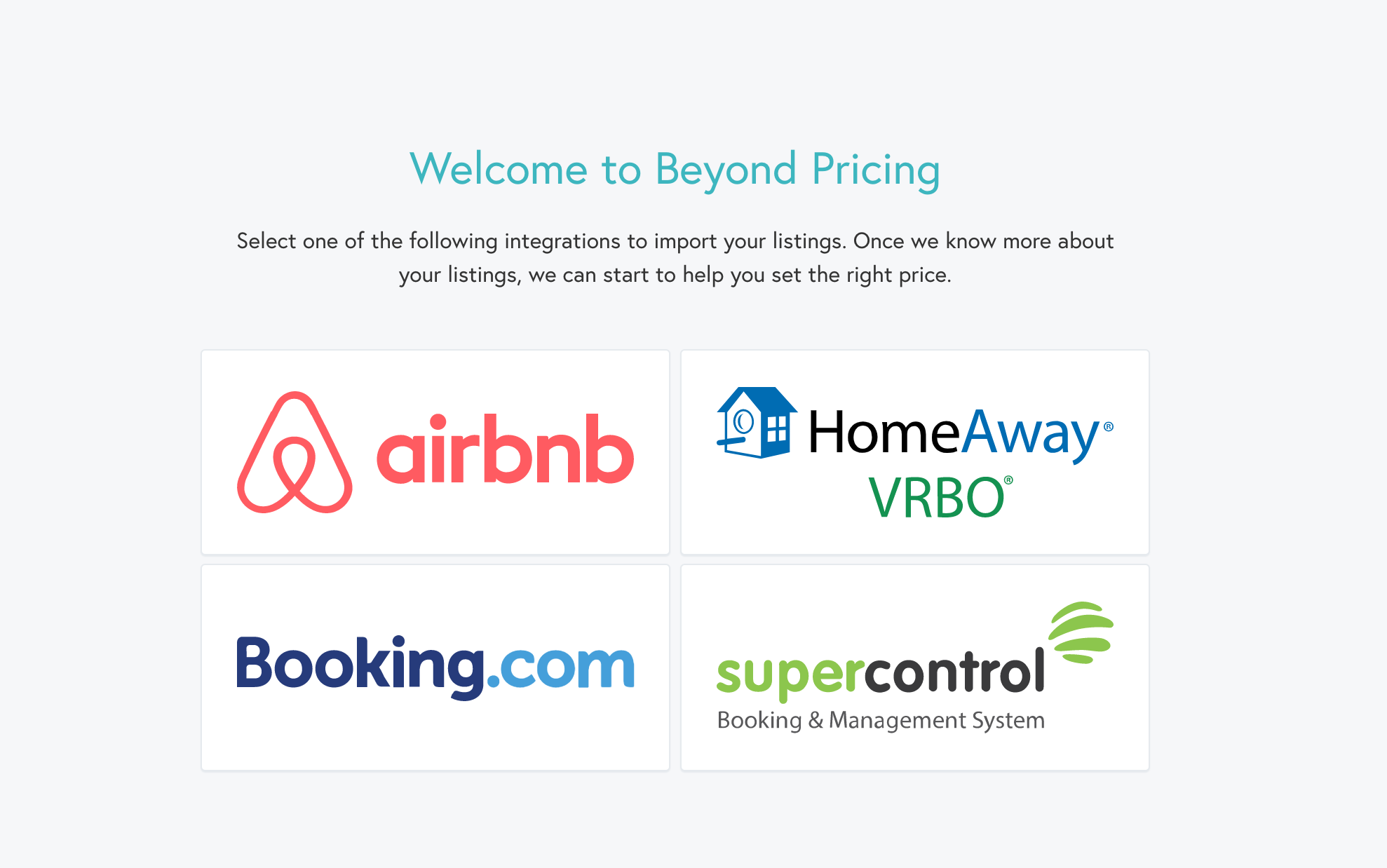 5. Add your SuperControl Client Key and push "Link Account"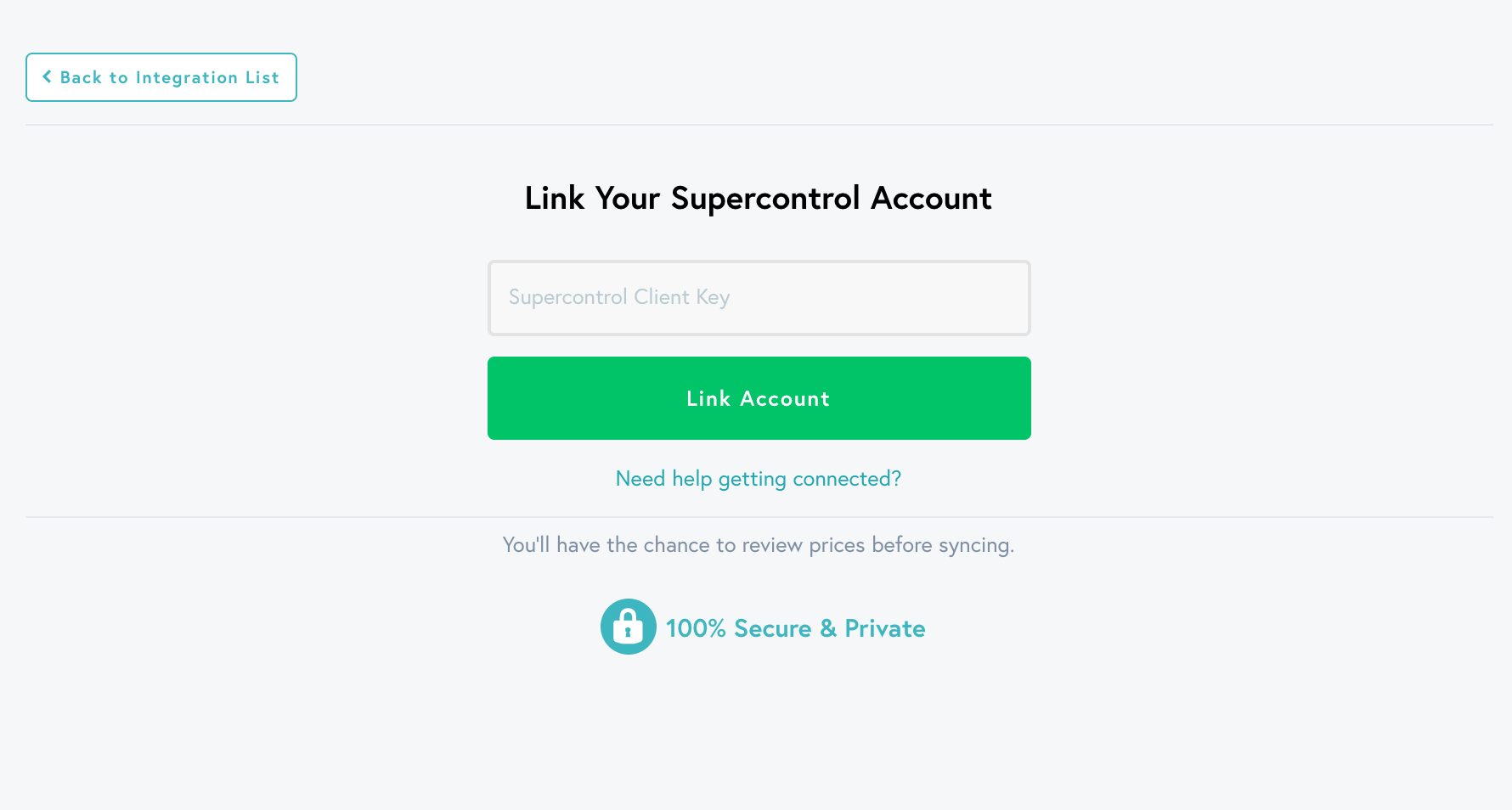 That's it! Once your SuperControl account is connected with Beyond Pricing we will pull all of your listing information into your Dashboard!