FREE GUIDE
Guide to more profitable pricing meetings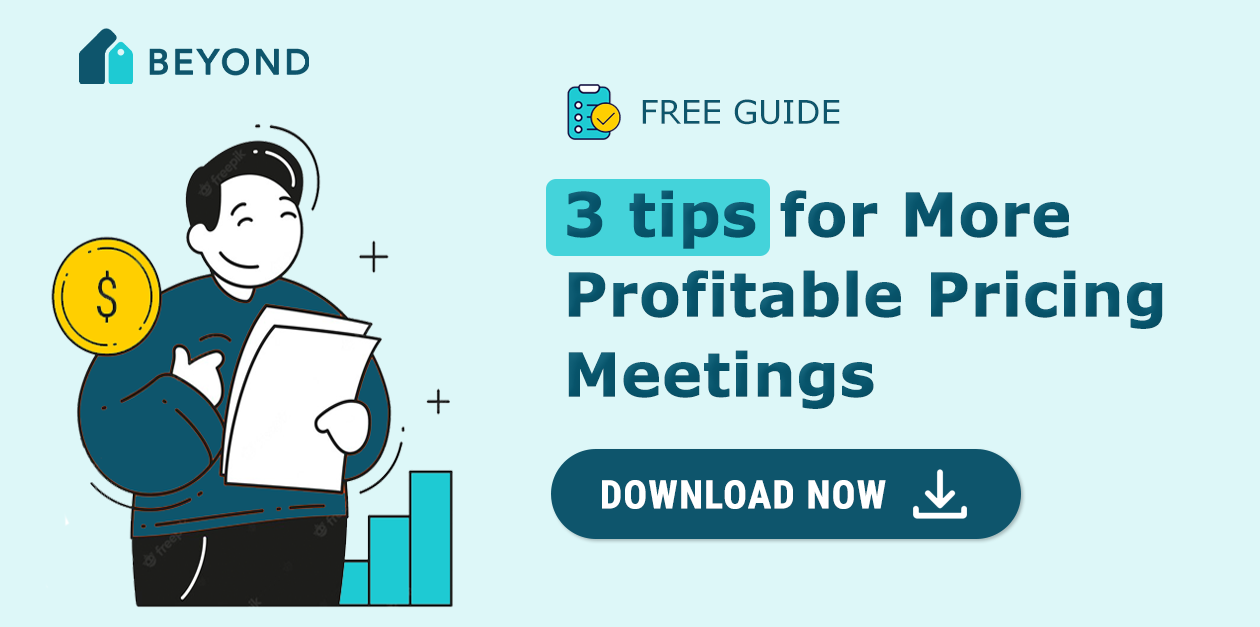 Thrive in short-term rentals with proactive revenue management strategy
The benefits of dynamic pricing are clear: improved operational efficiency, higher occupancy rates, and increased profits.
Powered by sophisticated algorithms, dynamic pricing automatically adjusts the price of your vacation rental in response to various fluctuations in the market.
Yet, despite its name, dynamic pricing relies on human oversight coupled with a clear strategy to succeed.
Pricing meetings allow you to regularly monitor performance and quickly make adjustments to ensure you are never leaving money on the table.
Our guide answers how to run these pricing meetings successfully and profitably, including:
How frequently to schedule pricing standups, reviews & analyses

Critical agenda topics for productive pricing discussions

What metrics to focus on to benchmark performance and identify pricing opportunities

How to ensure pricing strategy is aligned to long-term business goals
Download this free guide to unlock these proven tips for efficient and productive pricing meetings.
Thousands of property managers trust Beyond
Dynamic pricing is something we've done in-house for quite a while, but no one could keep up with the accuracy and flexibility of Beyond Pricing. They've helped us raise the bar on what should be expected from a vacation rental manager in our area.
Beyond pricing takes a complex issue for vacation rental managers and made it simple AND better. Once implemented we saw an increase in our bookings and peak-season revenue. And it has attracted new clients. Win Win WIN!
Beyond has maximized our investors' profitability and limited vacancy. This has all been done while saving me time to focus on growing our business. There are no more long hours evaluating the rate bands to ensure they are correct for every unit.
Watch 3-minute product tour of Beyond
See how easy it is to get started with this short overview of what Beyond has to offer you. Discover how this best-in-class revenue management solution automates your pricing strategy to increase your revenue, occupancy & bookings.