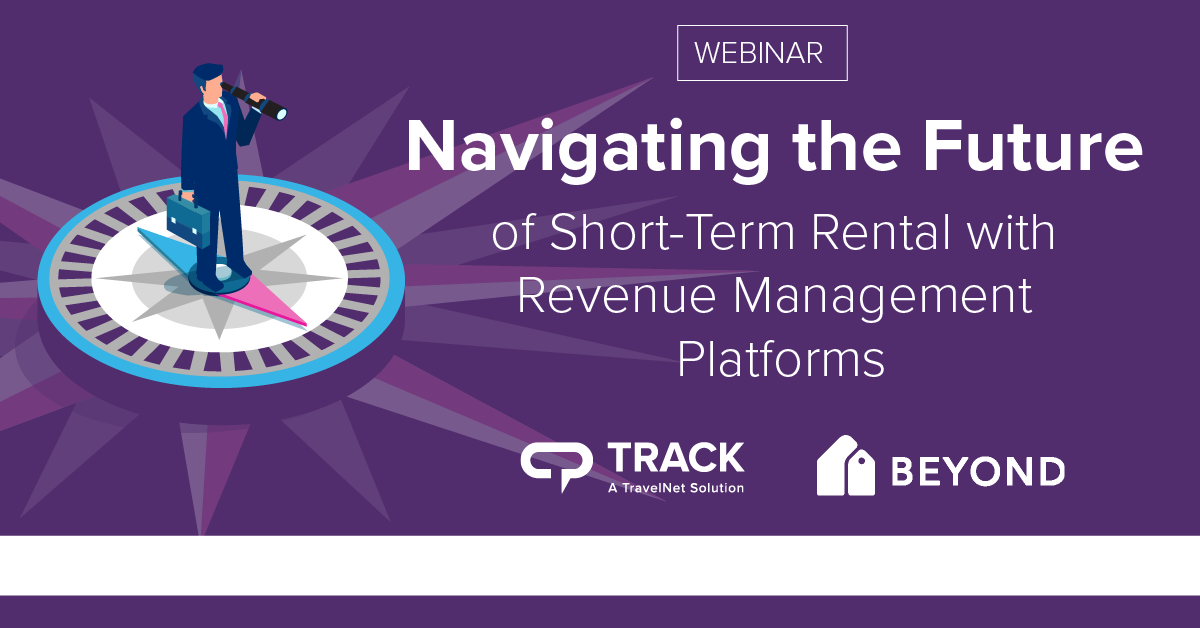 With constant change and growing competition, one must stay ahead of the curve by being proactive with their pricing strategy to increase revenue and occupancy.

In this webinar with Alline Arguelles, President from Exceptional Stays, Matt Renner, Principal Solution Consultant from TravelNet Solutions and TRACK Software, and Ryan Saylor, Revenue Management from Beyond (formerly Beyond Pricing), we will talk about how to leverage technology and insights to manage your portfolio effectively.

In this fireside chat, we will talk about:
What the new era of revenue management for short term rentals looks like

How to manage the health and performance of your entire portfolio

How to understand how you are performing against market data

No worries if you aren't available at this time. You can register today and receive the recording directly to your email after the webinar has finished.